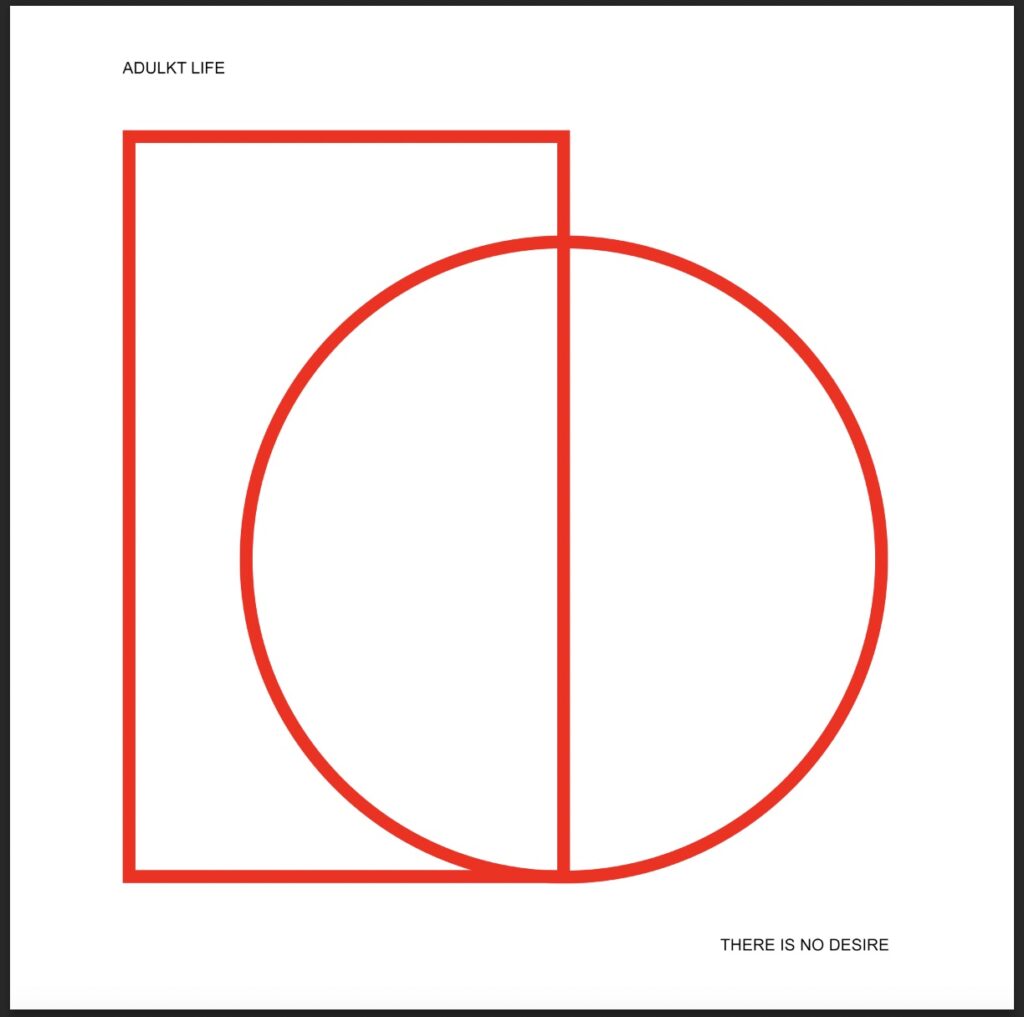 JABS 08 / VOLT 08
Adulkt Life 'There Is No Desire' LP/DG
Release date: October 6, 2023
Video for "Relationship Studies"
Adulkt Life, a ringing toll of a band. 'There Is No Desire,' a personalized shove of a record. Cabled, construction-site melodies. Rhythms like concrete barricades. A seesaw fight between vitality and desperation. Relentless focus. THAT VOICE.
On 'There Is No Desire' it feels like the band has let something unlatch inside them, an effect revealed across its ten tracks. The arc of this record is irreproachable—it begins weighted, ground down, encumbered. Struggling to freedom, it takes off at the midpoint, hyperactive with chiming notes and audible grinning. It ends, however, in squalling confession. An urgent, compulsive, high-speed document of weariness and resistance, ache and comfort.
'There is No Desire' is Adulkt Life's second LP, succeeding 'Book of Curses' (2020, What's Your Rupture). Adulkt Life is Sonny Barrett, Kevin Hendrick (ex-PRE and Male Bonding), Chris Rowley (ex-Huggy Bear), and John Arthur Webb (ex-PRE and Male Bonding). 'There is No Desire' is co-released by JABS (U$A) and Our Voltage (Germany).